News
Posted by Blacklock Medical Products on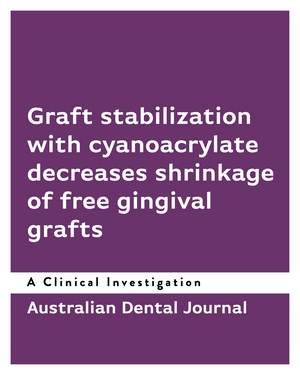 ABSTRACTBackground: The aim of this study was to comparatively evaluate three different stabilization methods with regards to the amount of shrinkage in free gingival graft. Methods: Forty-five patients were included in three study groups: where stabilization was achieved with conventional technique, cyanoacrylate or microsurgery. In the conventional group standardized 5-0 sutures were used. In the microsurgery group grafts were stabilized with 7-0 sutures and loupe. In the third group, graft was stabilized with cyanoacrylate. Keratinized tissue width, graft area, gingival recession were calculated by a specific software on standard photographs at baseline, 1-, 3-, 6-month follow-ups. Duration of surgery was...
Posted by Blacklock Medical Products on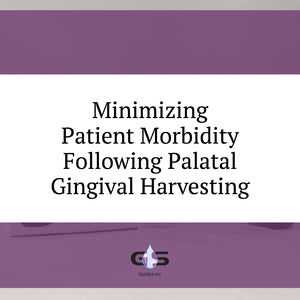 This clinical study was conducted to evaluate the impact of different hemostatic treatments following palatal gingival harvesting on patient discomfort. Fifty patients who needed a mucogingival surgery requiring gingival graft harvesting were enrolled and randomly assigned to one of five groups: (1) a control group in which only sutures were applied; (2) a cyanoacrylate group; (3) a periodontal dressing material group; (4) a hemostatic gelatin sponge group; and (5) a group in which the gelatin sponge and cyanoacrylate were combined. In the 2 weeks following the procedures, perception of pain, healing, consumption of drugs, and willingness to repeat the procedure...
Posted by Blacklock Medical Products on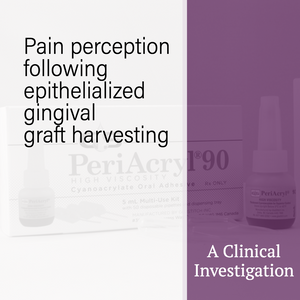 Abstract Objectives The aim of this study was to compare the effects of a hemostatic collagen sponge and a collagen sponge sealed with a bio-adhesive material on the palatal donor sites with the purpose of minimizing postoperative pain after epithelialized gingival graft (EGG) harvesting.Material and methods The present study consisted of 44 EGGs harvested in 44 patients. In the control group, a hemostatic collagen sponge was applied over the palatal wound, while the test group was treated with additional cyanoacrylate. Patients were observed for 14 days, evaluating the pain level by using the visual analogic scale. The consumption of analgesic...
Posted by Blacklock Medical Products on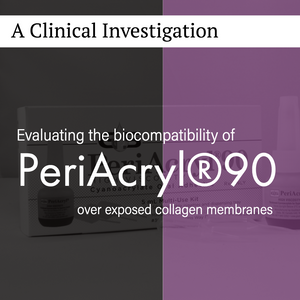 Summary: This clinical investigation was performed to determine the efficacy of cyanoacrylate tissue adhesive to enhance soft and hard tissue healing of extraction wounds requiring a regenerative effort. Fourteen patients requiring a total of 25 tooth extractions were selected. Twenty sockets were treated with cyanoacrylate tissue adhesive over an exposed collagen barrier membrane without altering the mucogingival junction, while I've extraction sockets were allowed to heal by the secondary healing intention as well but without tissue adhesive application. The results were evaluated with emphasis on soft tissue color and form as well as bone surface morphology. All sites received dental...
Posted by Steven Blacklock on
PeriAcryl
®
 is an adhesive dressing which is useful when performing periodontal surgical procedures. PeriAcryl
®
 is to be used as a protective dressing over graft donor sites and as a stabilizing dressing when applied over grafted tissue.